Every professional hairstylist knows the importance of having the perfect pair of hair-cutting shears in their toolkit. As a hairstylist, your shears are an extension of your hands, and the quality of your tools plays a significant role in the outcome of your work. One such high-quality tool that has gained popularity among professionals is the Limited Edition VG10 Hair-Cutting Shears in Black Chrome.
In this comprehensive guide, we will explore the features, benefits, and maintenance tips for these incredible hair-cutting shears. We will also delve into the unique qualities of VG10 steel and the stunning black chrome color that sets these shears apart from the rest.
Section 1: Understanding Hair Cutting Shears
1.1: The Importance of Quality Hair Cutting Shears
– Precision and control
– Durability
– Comfort and ergonomics
– Minimal hand strain and fatigue
1.2: Different Types of Hair Cutting Shears
– Straight shears
– Thinning shears
– Texturizing shears
– Swivel shears
Section 2: The Unique Qualities of VG10 Steel
2.1: What is VG10 Steel?
– High-end Japanese stainless steel
– High carbon content
– Exceptional hardness and durability
2.2: Advantages of VG10 Steel in Hair Cutting Shears
– Sharpness and edge retention
– Corrosion and rust resistance
– Low maintenance requirements
– Aesthetic appeal
Section 3: The Allure of Black Chrome Color
3.1: What is Black Chrome?
– A unique plating process
– Sleek, dark appearance
– Durability and resistance to wear
3.2: Benefits of Black Chrome in Hair Cutting Shears
– Enhanced protection against rust and corrosion
– Reduced friction and smoother cutting action
– Added elegance and sophistication
Section 4: Limited Edition VG10 Hair-Cutting Shears in Black Chrome
4.1: Features and Benefits
– Superior craftsmanship
– Razor-sharp cutting edges
– Ergonomic design
– Unique customization options
4.2: Caring for Your Black Chrome VG10 Shears
– Proper cleaning
– Regular sharpening
– Storage and protection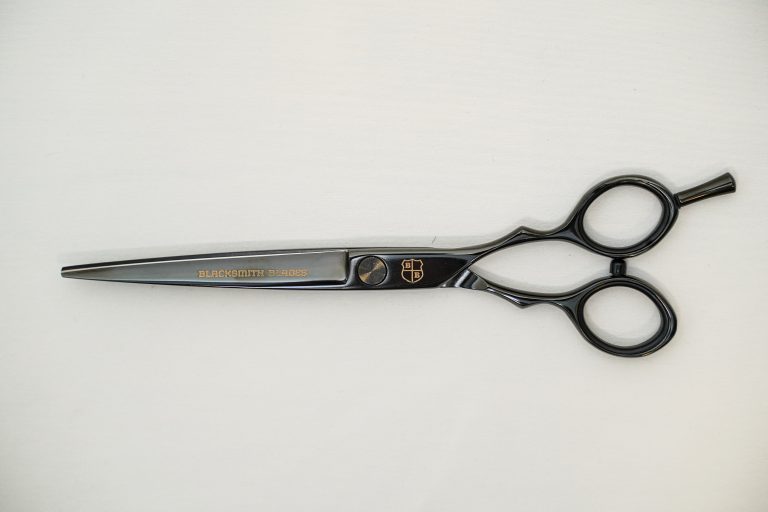 Conclusion
The Limited Edition VG10 Hair-Cutting Shears in Black Chrome are a perfect example of high-quality, professional-grade hair-cutting shears. Their exceptional sharpness, durability, and corrosion resistance, combined with their stunning black chrome finish, make them the ideal choice for hairstylists looking to elevate their craft.
Investing in a pair of these shears will not only enhance your performance but also add a touch of elegance and sophistication to your toolkit. With proper care and maintenance, these shears will serve you well for years to come, providing you with the precision and control you need to create beautiful haircuts and styles.
Don't settle for anything less than the best when it comes to your hair-cutting shears. Choose the Limited Edition VG10 Hair-Cutting Shears in Black Chrome and experience the difference that a superior tool can make in your work.